Trusted Pressure Washer Since 2005
QUALITY PRESSURE WASHING
AND SOFT WASHING IN THE WOODLANDS
17+ years of proven results in power washing, concrete cleaning, roof cleaning, driveway cleaning, house washing and commercial power washing in The Woodlands, TX!
Look no further for pressure washing services! I had a "big ask" and Daniel & his team over-delivered! They were super friendly and accommodating throughout the whole process and when my time-line took a shift, they went over and above to prioritize my project and met every detail! Super responsive to emails, always on-time and beyond professional on the job-site! We will be using this company for all future projects in the area!
Corey came out and washed our stucco home and the driveway and walkways. I was nervous about having the stucco done, but Corey was very knowledgeable and showed us how safe the process was. We are thrilled with the results and the price was very fair. We would definitely use them again and recommend them to others!
Debora Halverson
2019-01-04
So happy to be a customer of this company. I hired them yesterday to pressure wash my home in its entirety. The house looks so much better now! I'm very impressed with their ability to make my house look so much better with their knowledge and expertise on Pressure Washing! I would hire them again in a heartbeat!
Alexandria Kay
2018-12-27
This company embodies all the proper traits of an ideal pressure washing company. Experienced, transparent, affordable, professional, and time conscious. Being comprised of these traits makes them a surefire choice for your pressure washing needs, whether it's on your roof or your siding, it turns out beautifully. The difference is night and day! It's worth the investment for multiple reasons, one massive one being curb appeal/house maintenance which can factor into your homes property value! Thank you to the hardworking crew at Pressure Washing The Woodlands!
I called them about pressure washing my home, since it was in dire need of it. I spoke with a representative that was willing to beat the best price I received by 10%. He was true to his word. They showed up on time and completed the job properly and for the price we agreed on. Thank you so much!
Maurice Harlan
2018-11-23
Pressure Washing The Woodlands did an awesome job on our commercial office building and parking lot. Got rid of years of stains and very prompt and courteous and great price! Highly recommended and we will use them again!
Loraine Rathburn
2018-11-07
Very professional and knowledgeable from start to finish. Didn't try to sell me on anything I didn't need but did point out a few things I hadn't even noticed but when the house goes on the market potential buyers certainly would so I am very thankful they were able to get everything looking great - highly recommend!
Gayle Magnstowiter
2017-12-30
We have used Pressure Washing The Woodlands two or three times per year since 2012. They clean my house and business and always do a great job. Easy to work with, Fair prices. Attention to detail. Very professional. I highly recommend them!
RESIDENTIAL POWER WASHING SERVICES
Remember that sparkle your home had when you first moved in?
With our power wash and soft wash service in The Woodlands, we can make your home shiny and beautiful once again! By removing any dirt and debris and organic dirt such as mold, algae, and mildew, our crew will rejuvenate your Woodlands property and increase its curb appeal.
Benefits of Soft Washing Your Home
WE STRIVE TO ONLY PROVIDE
THE BEST PRESSURE WASH & SOFT WASH SERVICES
We clean virtually any surface including siding, stucco, brick, metal and stone in addition to glass and roofs!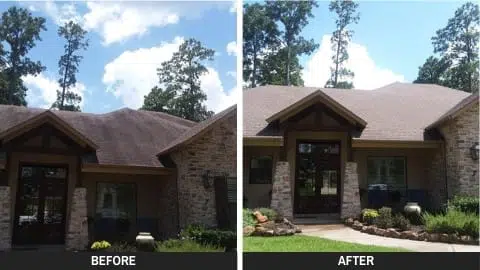 Get an instant face lift for your hour or
property with our exterior cleaning
washing services.
Driveway and parking lot cleaning can restore
the look of your driveways, sidewalks,
and parking lots and pool decks.
Pressure Washing The Woodlands offers exterior window washing services for both residential and commercial clients.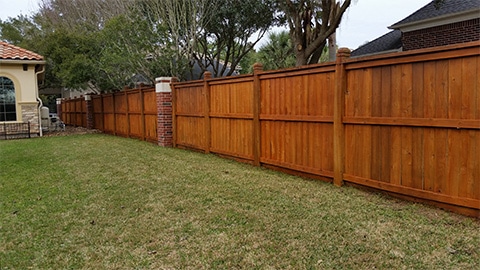 Restore the look of your wood fences and decks
with our experienced wood cleaning and restoration services.
Power washing a warehouse isn't an easy task, but
we have handled hundreds of successful commercial power washing projects.


COMMERCIAL POWER WASHING SERVICES
COMMERCIAL EXTERIOR CLEANING CONTRACTORS
Creating a safer and healthier working environment and raising your business property image to the highest level.
Our commercial pressure washing services and soft washing services will ensure thorough, timely, and environmentally friendly cleaning of any commercial property. We are the power washer you can trust to clean everything from warehouses to hotels, we can ensure every inch of the property's exterior is shining as new, including gutters and windows too. 
With state-of-the-art equipment and highly trained technicians, we can successfully complete major projects across The Woodlands, including The Lone Star College System Office.
FROM OUR VALUED CUSTOMERS
WHY CHOOSE
PRESSURE WASHING THE WOODLANDS?
We are among the most experienced power washers serving both residential and commercial clients in The Woodlands area from Sterling Ridge, Alden Bridge, Cochran's Crossing down to Panther Creek and The Village Of Grogan's Mill. For over a decade, we have been serving the local community – we love what we do and it shows in our work. We are THE company that you can trust, offering competitive prices and outstanding quality to all of our customers. It seems simple enough to pressure wash a house or driveway but reality is there are many methods, techniques and detergents that make the results we achieve much different that what the average home owner or landscaper can do.